John James Cross Stitch Needle Size 28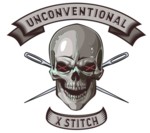 These fantastic quality needles are sourced direct from John James themselves. Simply select the quantity you would like to receive! Size 28 needles are best suited for 18 count aida or 36 count linen. You can use these on lower counts if you so desire though. Come in lots of 6.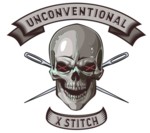 How do I get my hands on these needles?
Click add to cart

Carry on shopping and adding to cart OR click check-out

Follow the prompts (guest check out available)

Receive your shipping notification, and await your goodies in the mail!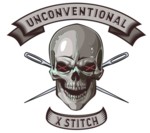 We provide unique hand made innovative products and world-leading

We blow our competition out of the water, providing up to 5 patterns for the one price which can save you over $60 upfront

We don't use the original artwork in our images, we believe in being transparent in what your finished work will look like

We are stitchers too, and we stitch what we make, so we know the products are solid

You are safe when you shop with us. We carry the Geotrust Seal, have a look in the bottom right-hand corner to see it

Thousands of satisfied customers trust us

We provide more bang for your buck than any of our competitors

We are transparent and honest

We are easily contactable