Floss Packs for A Night's Communion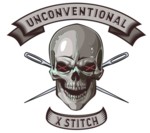 Information
Floss packs are constructed using genuine DMC as whole skeins. A minimum 1 skein is included per colour, rounding up to the nearest whole skein (eg where it asks for 7.5 skeins you will receive 8). We allow for 20% wastage in our calculations. Please view our current dispatch times for how soon to expect your order to dispatch.
Number of skeins included for count options
18ct: 294 skeins
22ct: 171 skeins
25ct: 162 skeins
You are purchasing
Floss only. No other inclusions apply.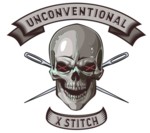 How do I get my hands on this floss pack?
Click add to cart

Carry on shopping and adding to cart OR click check-out

Follow the prompts (guest check out available)

Wait for your shipping notification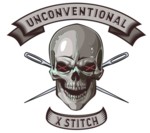 We provide unique hand made innovative products and world-leading

We blow our competition out of the water, providing up to 5 patterns for the one price which can save you over $60 upfront

We don't use the original artwork in our images, we believe in being transparent in what your finished work will look like

We are stitchers too, and we stitch what we make, so we know the products are solid

You are safe when you shop with us. We carry the Geotrust Seal, have a look in the bottom right-hand corner to see it

Thousands of satisfied customers trust us

We provide more bang for your buck than any of our competitors

We are transparent and honest

We are easily contactable