RAK A PATTERN!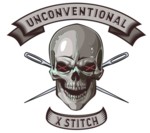 Dimensions & Information
Why not RAK a friend or loved one! RAK stands for Random Act of Kindness, and is common among stitchers! It is the act of gifting a pattern or patterns to a friend or loved one. All you need do is decide which pattern, or patterns, you want to gift. We have two options which match our price offerings. You can RAK a $20AUD pattern or a $7AUD pattern. Once you have checked out, we generate the RAK for your friend or loved one and they receive an email with their order information! They will have the same access to the pattern as you would a normal order. Please note no physical items are shipped, it is all digital. By purchasing a RAK, it does not entitle you to access the items, items are only for the recipient.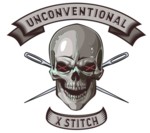 How do I RAK?
Find the pattern you wish to gift. Copy the pattern name, and pase into RAK Pattern Name.

Add in your recipients details. Without these we cannot RAK, so ensure all the details are included.

Add your message to the recipient. If you don't want your name mentioned, please include a note to us that you'd like to remain anonymous!

Click add to cart

You can add more patterns for the one RAK recipient if you desire.

Go to cart.

Follow the prompts (guest check out available)

When you see a 'shipped' notification, this indicates we have created and sent the RAK for you.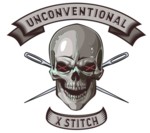 We provide unique hand made innovative products and world-leading

We blow our competition out of the water, providing up to 5 patterns for the one price which can save you over $60 upfront

We don't use the original artwork in our images, we believe in being transparent in what your finished work will look like

We are stitchers too, and we stitch what we make, so we know the products are solid

You are safe when you shop with us. We carry the Geotrust Seal, have a look in the bottom right-hand corner to see it

Thousands of satisfied customers trust us

We provide more bang for your buck than any of our competitors

We are transparent and honest

We are easily contactable