KOTM Soma Cross Stitch Kit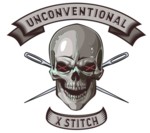 Dimensions & Information
Design Specifics
Stitch count:

495 x 700

Number of colors:

90 colors

Brand:

DMC stranded cotton

Full Coverage?

Yes

Stitch types used:

Full X only
About KOTM
Welcome to KOTM, a new program brought to you by Unconventional X Stitch. Each month, we will carefully select a design to be KOTM. This kit will attract a percentage off the retail price, for one month only, and for the KOTM listing only. Your discount will apply when the product is added to your cart. KOTM will be prepared and dispatched the month after your order is placed, with normal turn around times applying once KOTM orders close.

KOTM is not eligible for any other sale or discount, and points may not be used towards this purchase.
Included in your kit
Fabric (min 20cm / 7.84 inches extra fabric provided each dimension)

Up to 18ct: Aida for both plain and easy count.

25ct: Lugana evenweave for both plain and easy count.

28ct: Lugana evenweave for plain. Brittney evenweave for easy count.

Floss: Genuine DMC whole skeins provided.
Needle: 6x John James
Pattern: Hard-copy is standard.
Needleminder: 1x matching 32mm needle minder
Optional Extras: You can add a digital copy of the pattern which will be emailed to you when your kit dispatches.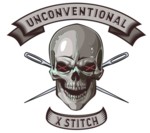 How do I get my hands on these kits?
Click add to cart

Carry on shopping and adding to cart OR click check-out

Follow the prompts (guest check out available)

Wait for shipping notification.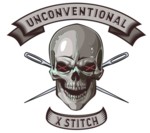 We provide unique hand made innovative products and world-leading

We blow our competition out of the water, providing up to 5 patterns for the one price which can save you over $60 upfront

We don't use the original artwork in our images, we believe in being transparent in what your finished work will look like

We are stitchers too, and we stitch what we make, so we know the products are solid

You are safe when you shop with us. We carry the Geotrust Seal, have a look in the bottom right-hand corner to see it

Thousands of satisfied customers trust us

We provide more bang for your buck than any of our competitors

We are transparent and honest

We are easily contactable