Find the Golden Wee Willy needle minder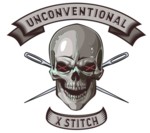 Dimensions & Information
Dimensions:

Metric:

31 x 22 mm

Imperial:

1.22 x 0.86 inches

Materials:

Resin & silver rare earth magnets

Purchasing: 1 needle minder
The Competition: Find the golden willy, win a $20 store credit AND be the only person in the world to have the UXS Golden Willy!

How do I win? Simply purchase one or more of these willies, and be in the chance to get the golden willy! Each purchase ensures one (or however many you buy) randomly chosen pre-wrapped unknown even to us willies. We are including all currently available color combo willies in this comp! They are all pre-wrapped and mixed up in a bucket. Only one of these will be the golden willy, there can be only one prize winner! Though, if we reach 100 willies sold we will include a special runner up willy worth $10!
What are the steps? From now until October 31st inclusive, you can buy these willies! These willies will all ship on November 4th, to ensure fairness to all for a chance to find the golden willy! All you have to do is eagerly unwrap your willy(or willies) when you receive them and if you get the golden willy, either e-mail a photo to us, or post it to our Facebook group wall.
What willy might I get? It could be any one of the currently available willies! Rainbow and Gothic Purple or even a pale pink one could be any of which you receive!

But I want to add in other items to this order, will they ship separately or all at once? Any other products included for shipping, will ship on November 4th. If you wish to receive additional items before your special willy, please make a separate order.
Important information: Because this is a competition based willy, our terms and conditions are slightly different than normal and will not come under our satisfaction guarantee. Only faulty products will be eligible. Only willies bought on this listing will be part of the competition. Ordinary purchases using the normal willy listings are not eligible and will ship as normal. Prize is non transferable and cannot be sold or traded. Prize will expire one month after the winner is found!

Purchases Close: Midnight 31st October, Western Australia time.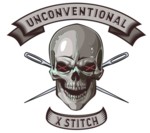 How do I get my hands on these needle minders?
Click add to cart

Carry on shopping and adding to cart OR click check-out

Follow the prompts (guest check out available)

Await shipping notification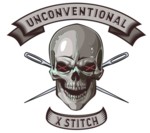 We provide unique hand made products that are innovative and world leading

We blow our competition out of the water, every piece is hand made by artisan hands providing artistic pieces at unchallenged pricing

We don't use the original artwork in our images, we believe in being transparent in what your finished work will look like

We are stitchers too and we stitch what we make so we know the products are solid

You are safe when you shop with us, we carry the Geotrust Seal, just have a look in the bottom right hand corner to see it

We are trusted by thousands of satisfied customers

We are transparent and honest

We are easily contactable
3 Reviews
While I didn't get the coveted Golden Willy, I did get a cute little pink one and a fabulous rainbow one! Smaller than I expected, but that just makes them more adorable, and they work just as well as larger magnets.

This competition was so fun! The excitement to see what colour the willy was, having a fantastic needle minder and trying a new to me Australian business was fantastic.

Fun contest to enter, sadly not a winner but i have two pink willies and a big black one to keep me entertained... as I stitch... yes. :P