Immortality Dragon needle minder
Needle minders are essential for the serious needlecrafter. With two rare earth magnets, one is fixed to the minder and the other is free moving, allowing you to slide off the free magnet and attach the minder to your fabric by placing the minder over the fabric and then re-attach gently the free magnet from the back of the fabric. Used for:
Holding unused and thread parked needles
Hold the pattern to your fabric
Badge for your bag
Fridge Magnet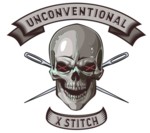 Dimensions & Information
They say you see the Immortality dragon when you have a close brush with death, and that the Immortality dragon is there to help guide you to the afterlife and re-birth. Immortality dragons have been seen in various cold climates but are particularly fond of the Antarctic region. These dragons make a strange hypnotic whistling sound when they fly, and create snow flurries with each beat of their wings. Against the snow the Immortality dragon can be blinding. The underneath of their wings is an even stronger vivid white, which reflects the sun and is used as a defense mechanism against would be predators, which sadly include humans! So save an Immortality dragon and buy a replica needle-minder instead of a real one! Add the Immortality dragon to cart and check out before they sell out!
Dimensions:

Metric:

46 x 38 mm

Imperial:

1.81 x 1.49 inches

Materials:

Resin & silver rare earth magnets

Purchasing: 1 needle minder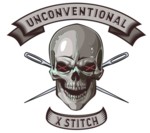 How do I get my hands on these needle minders?
Click add to cart

Carry on shopping and adding to cart OR click check-out

Follow the prompts (guest check out available)

Await shipping notification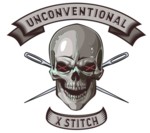 We provide unique hand made products that are innovative and world leading

We blow our competition out of the water, every piece is hand made by artisan hands providing artistic pieces at unchallenged pricing

We don't use the original artwork in our images, we believe in being transparent in what your finished work will look like

We are stitchers too and we stitch what we make so we know the products are solid

You are safe when you shop with us, we carry the Geotrust Seal, just have a look in the bottom right hand corner to see it

We are trusted by thousands of satisfied customers

We are transparent and honest

We are easily contactable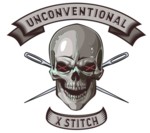 Show us some social media love!
Facebook - https://www.facebook.com/groups/505517889499914/
Twitter - https://twitter.com/UXSshop
Blog - https://www.youtube.com/user/Mrsjkellis/videos
Pinterest - http://www.pinterest.com/UXStitch/
DA -http://jodys.deviantart.com/gallery/
Instagram - http://instagram.com/unconventionalxstitch